September 8, 2011 at 3:11 am
#21386
Tawmis,
Participant
From: http://larrylaffer.net/archives/501
Carols Says – Memorial FB Page.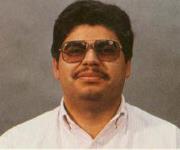 Games Credited
* Roberta Williams' Phantasmagoria (1995), Sierra On-Line, Inc.
* Roberta Williams' King's Quest VII: The Princeless Bride (1994), Sierra On-Line, Inc.
* Daryl F. Gates Police Quest: Open Season (1993), Sierra On-Line, Inc.
* Freddy Pharkas: Frontier Pharmacist (1993), Sierra On-Line, Inc.
* Leisure Suit Larry 6: Shape Up or Slip Out! (1993), Sierra On-Line, Inc.
* Pepper's Adventures in Time (1993), Sierra On-Line, Inc.
* Slater & Charlie Go Camping (1993), Sierra On-Line, Inc.
* King's Quest VI: Heir Today, Gone Tomorrow (1992), Sierra On-Line, Inc.
* Police Quest: In Pursuit of the Death Angel (1992), Sierra On-Line, Inc.
* Quest for Glory I: So You Want To Be A Hero (1992), Sierra On-Line, Inc.
* Conquests of the Longbow: The Legend of Robin Hood (1991), Sierra On-Line, Inc.
* Leisure Suit Larry 5: Passionate Patti Does a Little Undercover Work (1991), Sierra On-Line, Inc.
* Mixed-Up Mother Goose (1991), Sierra On-Line, Inc.
* Space Quest IV: Roger Wilco and the Time Rippers (1991), Sierra On-Line, Inc.
* King's Quest V: Absence Makes the Heart Go Yonder! (1990), Sierra On-Line, Inc.
* Code-Name: Iceman (1989), Sierra On-Line, Inc.
* Leisure Suit Larry III: Passionate Patti in Pursuit of the Pulsating Pectorals (1989), Sierra On-Line, Inc.
* Leisure Suit Larry in the Land of the Lounge Lizards (1987), Sierra On-Line, Inc.
What some folks shared…
William Shockley: When I read the news tonight, I
instantly flashed back to some memories I had long since forgotten.
Those were some of the best years of my life, meeting life long friends,
and Carlos was a big part of that, obviously he made quite an
impression on all of us. My only regret is not keeping in touch as I
believe he still lived very close to me. Carlos was a bigger than life
character that brought a smile to my face every time we spoke. R.I.P.
Carlos Escobar
Steve Conrad: RIP Carlos. You were taken away
from us way too soon. I am so sad to hear this news. Carlos was one of
the first programmers I had the pleasure of working with at Sierra on
LSL5. Carlos was Al Lowe's right hand man. Such a funny guy and
character. He was one of the good guys and he will be missed. All my
heartfelt condolences to his family. As you can see, he had a huge
impact on everyone around him.
Karin Nestor: The Mayor of Pinedale? Nooo! I was just
thinking about him. I think it's sad the obituary doesn't mention Sierra
at all. We spent many a break walking over to the Oakhurst post office
when I first started working at Sierra.
Josh Mandel: Horrible, horrible news. I loved Carlos. Really loved him. Shhhhh.
Edward Slim Critchlow: OMG Today was his
birthday. In Carlos spirit I send him the message" Happy B-Day Carlos,
now get back to work". I can't believe he's dead. To me he was the most
friendly and funny guy at Sierra. When I first got there Carlos made
sure to include me in the bi-weekly dinner outings in Fresno. One of the
best lines Carlos had was when he was mimicking Ken Williams saying "I
wouldn't lie to you…….again" The guy was an original.
Spartaco Margioni: OMG! I use to talk to him all
the time, making each other laugh and he was a great guy. Truly missed
and such great energy at Sierra back in those days. He always gave me a
smile when needed. Miss you amigo.
Barry T. Smith: That is really sad news. =( I
remember Jane Cardinal did the most amazing caricature of Carlos. I
think it was even used in the Carlos Sez app. Always a funny guy with an
offbeat sense of humor. He will be missed.
Darvin Atkeson: I remember my first interaction
with Carlos… For some reason, that I have long since forgotten, I had to
use his work computer on a day when he was out. One of the other
programmers at Sierra cued me in that he tracked all log-ins on his
system. Knowing that I just had to mess with him. I found the log file,
edited it and made it look as if the company VP had logged on to his
system with a password "terminator". We all had a pretty good laugh next
day when he reviewed his log and nearly freaked out. We remained
friends till I left the company. Truly a nice guy. He will be
remembered.
Mark Hood: Carlos also memorialized me forever
in LSL3 as "Mark the plumber". He managed to find all the grossest
bodily function sounds Al would let him put in, and placed them
strategically in the code every time the animated character bent over.
Oh Carlos…he was a good friend, and I will miss him. I just got back in
touch with him a couple years ago and talked to him earlier this year on
IM. I wonder if he ever got his lottery program to win anything.
Donald Waller: Very sad news. I sat next to
Carlos and he made a big impression on me. He was hilarious, smart, and
so willing to help anyone improve. I remember him getting excited about
helping me with batch files! He loved creating quirky dos programs. I
remember the "word of the day" that would execute when I logged in. One
thing that I still carry around from Carlos is when he would walk in and
yell "it's going to be a great day!!! an amazing day!!"

-that's a good thing to hear in the morning. thanks Carlos!
Bridget McKenna: I'm so sorry to hear Carlos has
left us. He was such a character, and so much a part of our everyday
life at Sierra. During our Sierra days, Marti and I wrote a story and
put a character in it–a programmer–who said things like "They don't pay
me enough to think." That was one of our favorite "Carlos says" lines.
Carlos, you could always make us laugh, and that was–and is–valuable
beyond measure.
You read learn more, and read the obituary over here.